Management Team
The success of our group can be directly attributed to the high quality of leadership and the strength of our management team. Our goal is to ensure the continued success of our financial representatives by providing the proper guidance and support to help them experience both personal and professional growth.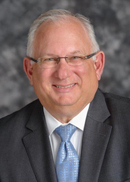 Managing Director
Office 330-470-7744
My Networks:
Ray Latiano approaches client business with the same care and dedication he applies to his own life decisions, weighing risks and benefits and making recommendations as he would if the welfare of his own family was at stake.
By matching your needs with innovative solutions, Ray's priority is to help you protect and provide for the people you care about most. Furthermore, Ray Latiano builds relationships based on integrity and his knowledge of the financial services industry, always striving to provide the high level of ethical service he would expect from a financial partner. His area's of expertise include Fee-based Financial Planning and Estate and Business Planning Strategies.  
Ray has been married to Lynn for over 35 years.  They have two adult children, Pamela and Raymond. He enjoys golfing, traveling, and reading.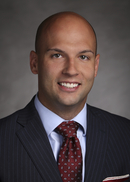 Growth and Development Director
Office 330-668-6144
Brian joined Northwestern Mutual in 2011.  His mission is to build long-term relationships with my clients, which allows me to challenge them to make the personal, professional, and financial changes they would not have made without our relationship.  In addition, to being a financial advisor, Brian is a member of the Northwestern Mutual-Akron/Canton Leadership team.  As a member of the leadership team, Brian is responsible for recruiting and developing financial representatives.  Brian leads by example and coaches new financial representatives on building a successful business.
Brian graduated from Ohio University Magna Cum Laude with a degree in Business Administration.  He majored in Finance, Marketing, and concentrated in both Ohio Real Estate and Insurance.  Brian lives in Cuyahoga Falls, OH and enjoys being active in the community takes pride in providing sponsorship and support to the following area organizations:
Alex's Lemonade Stand Foundation
Stow Booster Club
The University of Akron Finance Advisory Board
Ohio University College of Business Mentoring Program
Ohio University Alumni Association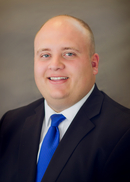 Growth and Development Director
Office 330-470-7751
Spencer Hershey Jr understands that when it comes to your financial goals, each decision you make and action you take will have a significant impact on your future financial circumstances.  He will listen, clarify, and help prioritize your goals and aspirations before developing a financial strategy designed to help you achieve your vision for the future.
Spencer joined Northwestern Mutual as a college financial representative in 2009.  In addition to running his own practice, he is a Field Director for the Northwestern Mutual-Akron/Canton agency.  As a Field Director, Spencer is responsible for recruiting and training college financial representatives and mentoring them on how to run their own business. 
Spencer graduated from Walsh University with a degree in Accounting and Business Management.  He and his wife, Chelsea, live in Jackson Township and enjoy watching football and hanging out with family and friends.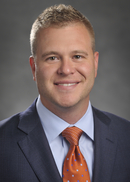 Growth and Development Director
Mobile 330-268-8894
Pat is one of our Growth & Development Directors for our district agency where he is responsible for recruiting and developing new financial representatives.  He mentors them on being a business owner and developing the necessary skills to be a successful financial representative in addition to running his own personal practice.  Pat establishes relationships with his clients and provides individualized solutions to help them connect their current situation to their future goals and dreams. 
Pat graduated from the University of Mount Union with a degree in Business Administration.  He lives in Canton, OH with his wife, Melissa, and two daughters, Brie and Lizzy.  He enjoys spending time with his family, golfing, and traveling.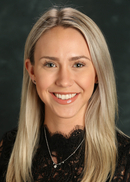 Bailee M Openshaw
Executive Director of Recruitment
bailee.openshaw@nm.com
Office 330-668-6154
My Networks:
Bailee joined Northwestern Mutual in 2013 and has had the opportunity to play multiple roles within the organization.  She is passionate about the strength of the company and Northwestern Mutual's commitment to its clients and ability to offer high quality financial solutions.
As the Director of Recruitment and Selection, Bailee Openshaw is responsible for overseeing the growth of our offices in Akron and Canton.  Bailee works strategically with Growth & Development Directors, Pat Olsen and Randall Keller, on the execution of our agency's priorities and plays a critical role in the full-time recruiting efforts to help ensure the Northwestern Mutual- Akron/Canton office continues to recruit top talent and remains a leader in the industry. 
Bailee resides in Akron, Ohio and enjoys music, interior design, and hosting events.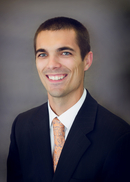 College Unit Director
Mobile 419-512-1289
Cory helps his clients align their actions with their most desired goals by identifying effective solutions. As a result, his clients can feel more confident about their financial future. 
Cory graduated from The University of Akron in 2011, where he majored in finance.  He lives in Canton, OH with his wife, Jill, and their dog, CJ. In his spare time, Cory enjoys hanging out with friends and family, traveling, and staying active outdoors.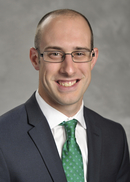 Jacob Michael Boron, CLF®
Internship Development Officer
jacob.boron@nm.com
Office 330-492-9700
My Networks:
Jacob Boron joined Northwestern Mutual in 2011 where he started his career as a College Financial Representative before transitioning into the Internship Development Officer role.  Jacob received his Bachelor degree in Human Resource Management from Walsh University.  As an intern, Jacob achieved the Focus 30 Award (top 1% of College Financial Representatives in company), was a Winter Camp Qualifier (top 100 College Financial Representative s), and was a top 10 College Financial Representative in the Central Region.  Currently, Jacob oversees the College Financial Representative Internship program with our College Unit Directors.  He is responsible for recruiting, training, development, and continuing the excellent tradition within the internship. Last year, the Akron-Canton office was recognized for having the top district network office internship program at Northwestern Mutual.
Outside of the office, Jacob is involved with multiple universities, educating students on their career search and working closely with career service staff to help college students. He is also a member of yStark!, a young professionals group in Stark county and is an active member on the Gameday Roundtable Committee in association with the Pro Football Hall of Fame.  He and his wife, Sarah, are both Cleveland Browns season ticket holders and live in Canton.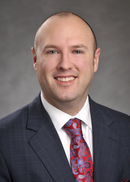 Keith D Gibson, CFP®, CLU®, CLF®
Director of Planning Services
keith.gibson@nm.com
Office 330-492-9700
Keith Gibson is the Director of Planning. He has over 10 years of financial services experience, which includes banking, mutual fund administration, and life insurance and investment expertise. Keith spent 6 years within the Northwestern Mutual – Columbus office overseeing the investment business and worked with financial representatives to integrate investment products and services into their business.
Keith's role is to develop the financial planning culture within the Akron/Canton District office helping financial representatives develop integrated practices to deliver financial security to our clients addressing areas of risk management, wealth accumulation, and wealth preservation and distribution.
Keith has a Bachelor degree from Ashland University and is committed to continuing his education. He has obtained the CERTIFIED FINANCIAL PLANNER™ certification and Chartered Life Underwriter® designation.
Keith has been happily married for 12 years and has two daughters. His family lives in Hudson, Ohio and enjoy exploring the Cuyahoga Valley National Park together. He also is a fan of all Cleveland sports.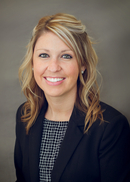 Laura C. Wagner, MBA
Director of Marketing and Business Operations
laura.wagner@nm.com
Office 330-492-9700
Laura joined Northwestern Mutual in June 2008.  As the Director of Marketing, Laura specializes in proactive outreach with clients and marketing initiatives as well as managing corporate and association partnerships. In addition, she is responsible for the overall communications strategy and brand management of the Northwestern Mutual-Akron/Canton agency.
Laura lives in Jackson Township and enjoys spending time with family and friends, exercising, and interior design.  She graduated from Walsh University in 2015 with a Master of Business Administration- Integrated Marketing Communications and has a Bachelor of Arts in Marketing and Corporate Communications.  Laura is a member of the Akron Children's Hospital's Emerging Leaders Board, where she is the Event Chair for their main fundraiser, Dancing for the Kids.  She is also an active member of the Jackson Township Rotary Foundation Club and is a Mentor with Walsh University's Deville School of Business Professional Mentoring Program.